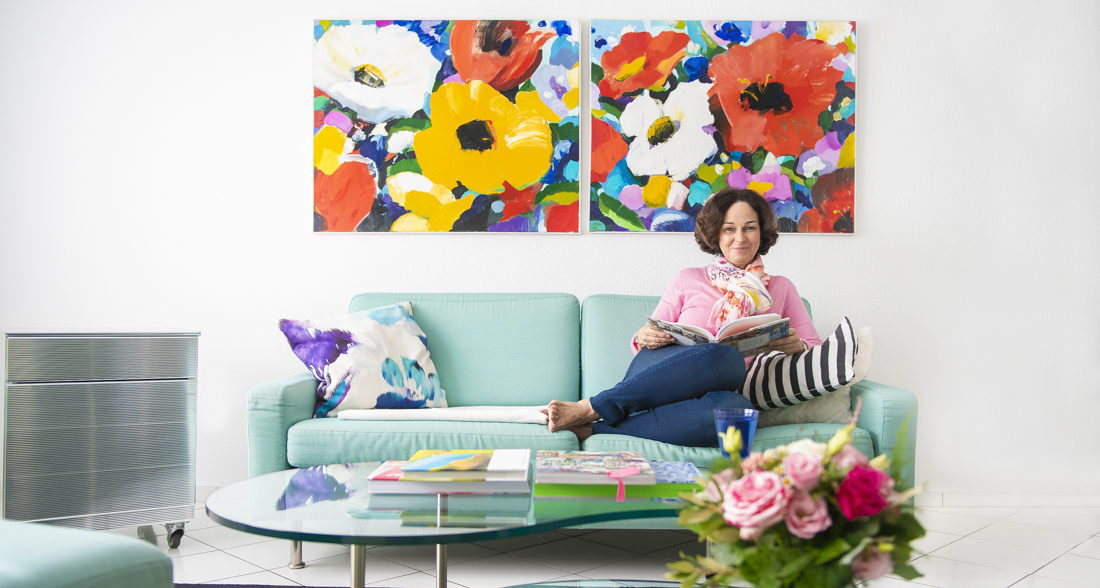 Susanne viewed my website and portfolio and immediately agreed with my motto : « Your life is beautiful. Remember it ! », so she hired me…
We first met at my house in order to get to know each other and for me to understand her requirements and personality. She wanted photos to express her love for her husband of many years, her passion for flowers and showcase her beloved cat.
Susanne is creative and adores to decorate. Therefore, her colourful and well designed home was an exquisite backdrop for the shoot. Susanne felt comfortable in this setting and quickly looked relaxed and natural. We chose several locations inside and outside her home to create different atmospheres and maximize lighting conditions. Susanne enjoyed herself!
Susanne hired a professional photographer to mark the occasion of her wedding anniversary and to have photos for sharing on social media. Our session included photos with her husband and the gorgeous flower bouquet she would receive on that special occasion.
It was a great pleasure for me to assist Susanne in expressing her life and loves with my photographs.