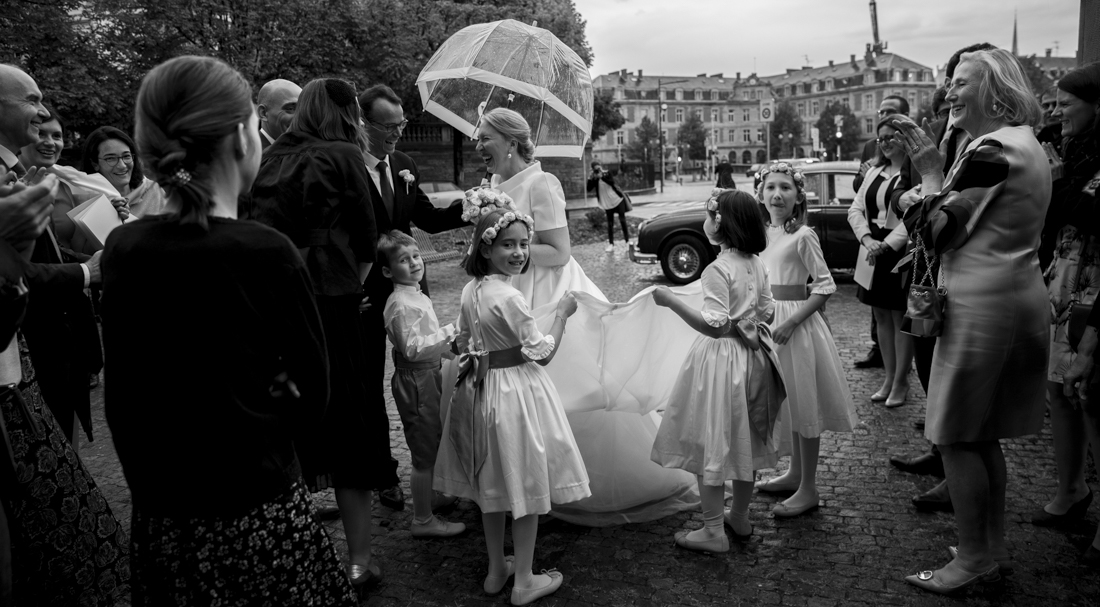 A 3-day wedding reportage in Strasbourg
I love to be a witness of beautiful stories, especially the one with happy endings! Once upon a time, there was a prince, Nicolas who fell in love with a princess, Marie but they decided to first have 3 children and then get married! I offered to start the story on the previous day until the day after their Wedding. Together we went to the hairdresser with the bride and then I could take lots of pictures of both of them getting dressed with half naked children running around, witnesses and parents helping with everything. It was three days full of joy, laugh and love was definitely in the air!
This wedding was truly close to perfection in its organization with so many little details that I had a lot of pleasure taking pictures of : custom made perfume, luxurious umbrellas, lots of flowers, a fantastic decoration in a very unique venue etc…
In France we do have a famous quote: « rainy wedding, happy wedding », well Nicolas and Marie should live happily forever, for sure…
I do like to travel everywhere in the world to be by your side on the most important moments of your life because « Your life is beautiful, remember it! »!