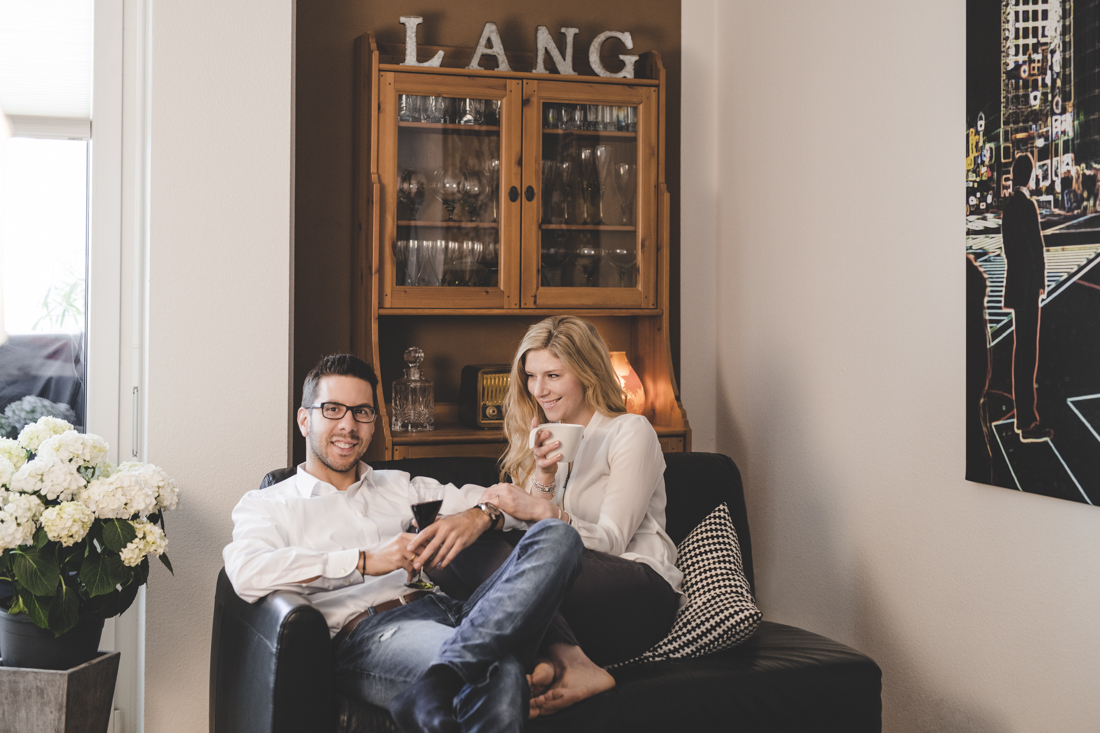 TREASURING MEMORIES IN OUR HOME
We always wanted to have beautiful pictures of us as that are authentic and capture real life as unforgettable memories – who doesn't? Sometimes you just need the right moment, but for sure there is always an occasion. When we knew we would move to a different country and start a new chapter of our life, it was the perfect moment to capture all our beautiful memories of a very decisive period of the last 6 years in Mannheim: We moved into our first own apartment, we got married, we started our own business, we adopted two cats and most importantly, we just loved our unique habits and routine at home. We knew that with Dorothée it is not only about pictures, but you get beautiful memories! Some things just never come back.
So we invited Dorothée to our apartment for a few hours – she was fully engaged and professional, but so natural and warm. So we do not only love the outcome but really had so much fun during the shooting. Through Dorothée's pictures you can see your life as true memories of emotions as snapshots of your life. The pictures tell a story, they capture our emotions and this really makes the difference. We enjoy looking at the pictures now, give them as presents to our families, use them for our business website – but even more they will bring all our memories to life in 10, 20 or 30 years still! I can truly recommend Dorothée as a wonderful gift to yourself or of course your loved ones for a special occasion.
Steffi & Matthias Lang